Optical test engineering
This type of test engineering can be used to measure mechanical dimensions, to test surfaces, to check the completeness of an assembly and to differentiate similar components. We use 2D camera systems (black/white and colour), 3D camera systems, optical sensors and optical micrometers.
Normally, the test technology operates on a PC or can be networked with a PC. Thus, all data collected can be viewed and evaluated on the PC. A special software shows the measurement results on the PC display in graphic curves and charts. This allows a quick overview on set points and actual values of the respective devices or the reasons for the failure of the component.
Examples for such plants: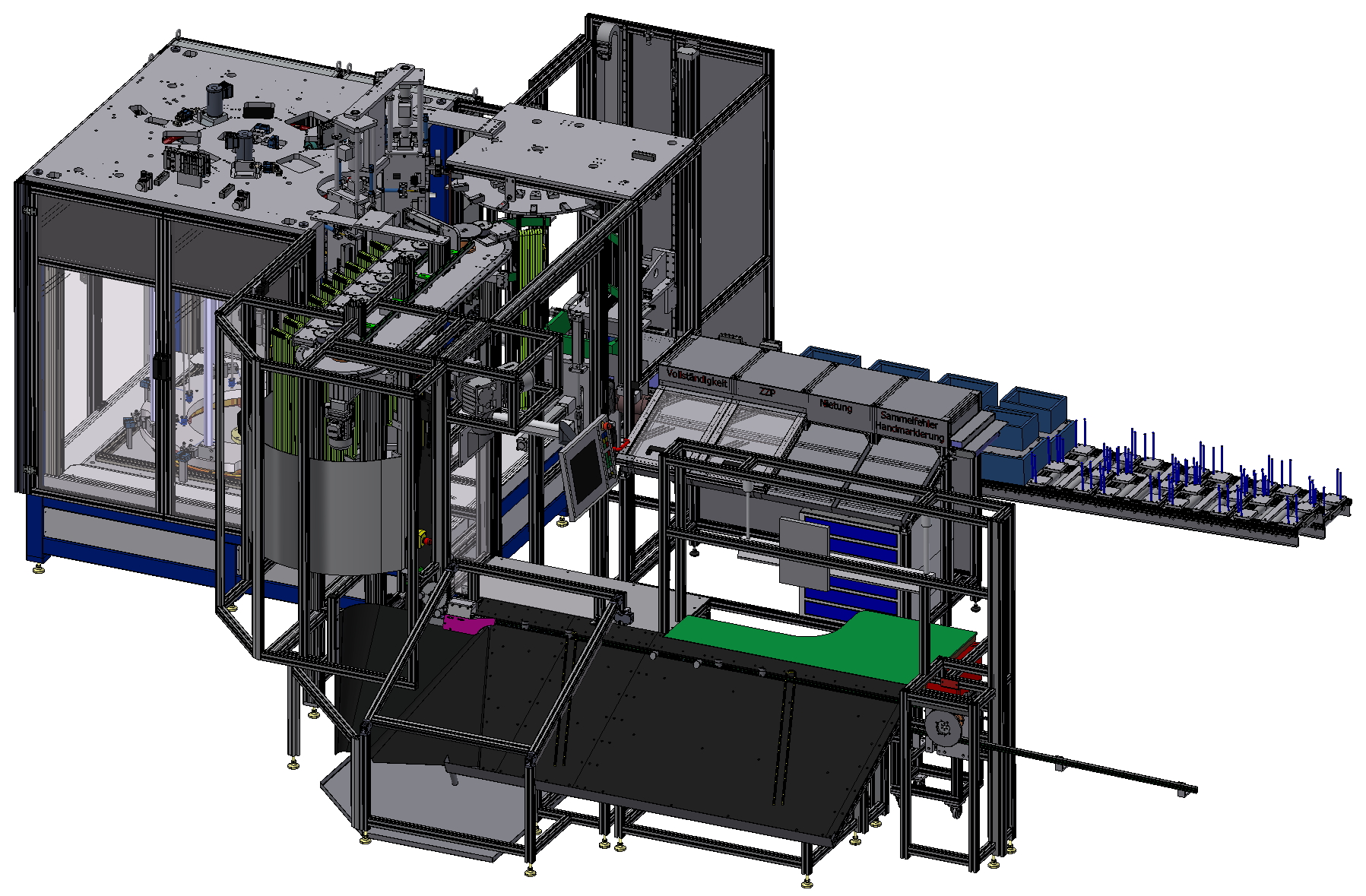 Testing facility with packaging.pdf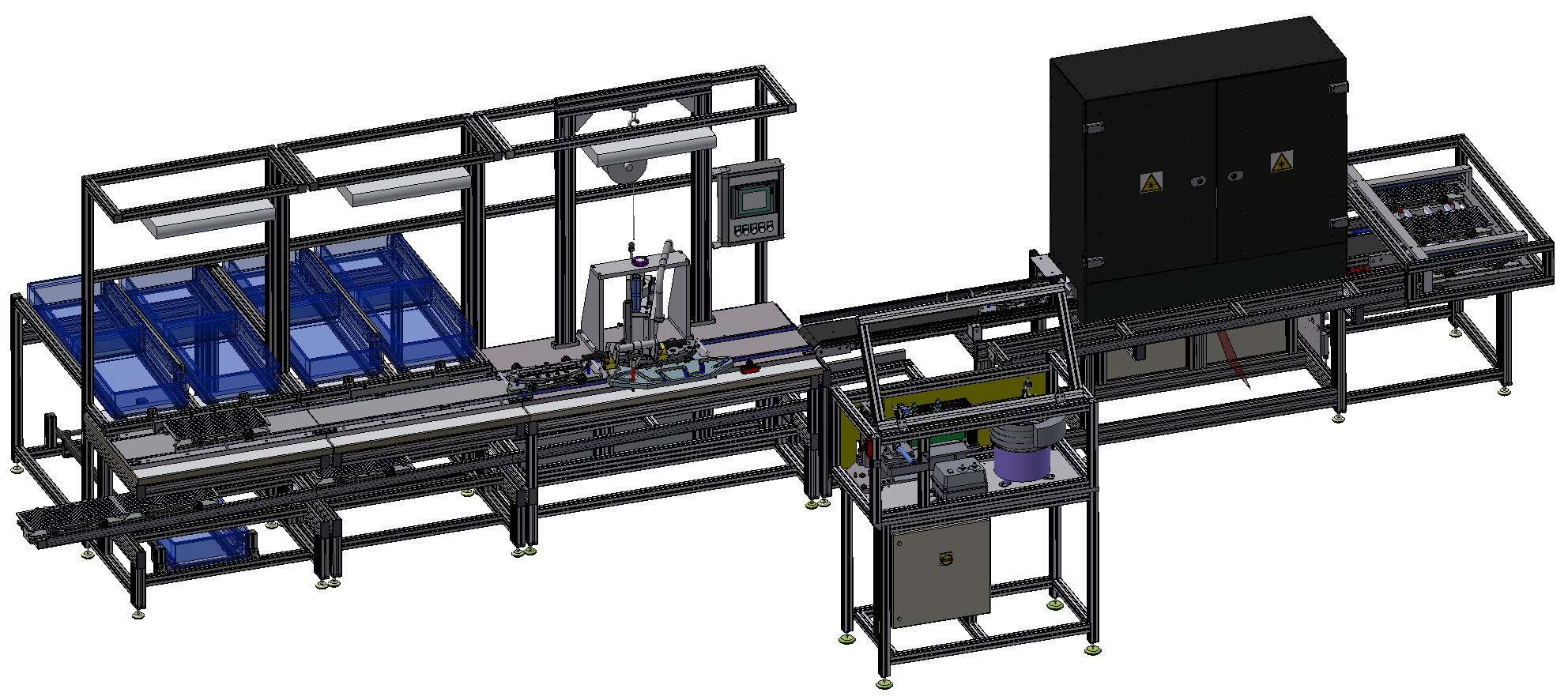 Assembly and testing facility for retaining rings.pdf