Pneumatic test engineering
Several default values can be tested during one test run. This comprises simple tightness tests as well as the measurement of pressures, forces and speeds. Thus, any available mechanics later becoming a component of a pneumatic device, can be simulated.
Modern test stands for pneumatic devices dispose of networking possibilities with a PC. Thus, all data collected can be viewed and evaluated on the PC. A special software shows the measurement results on the PC display in graphic curves and charts. This allows a quick overview on set points and actual values of the respective devices.
Examples for such plants: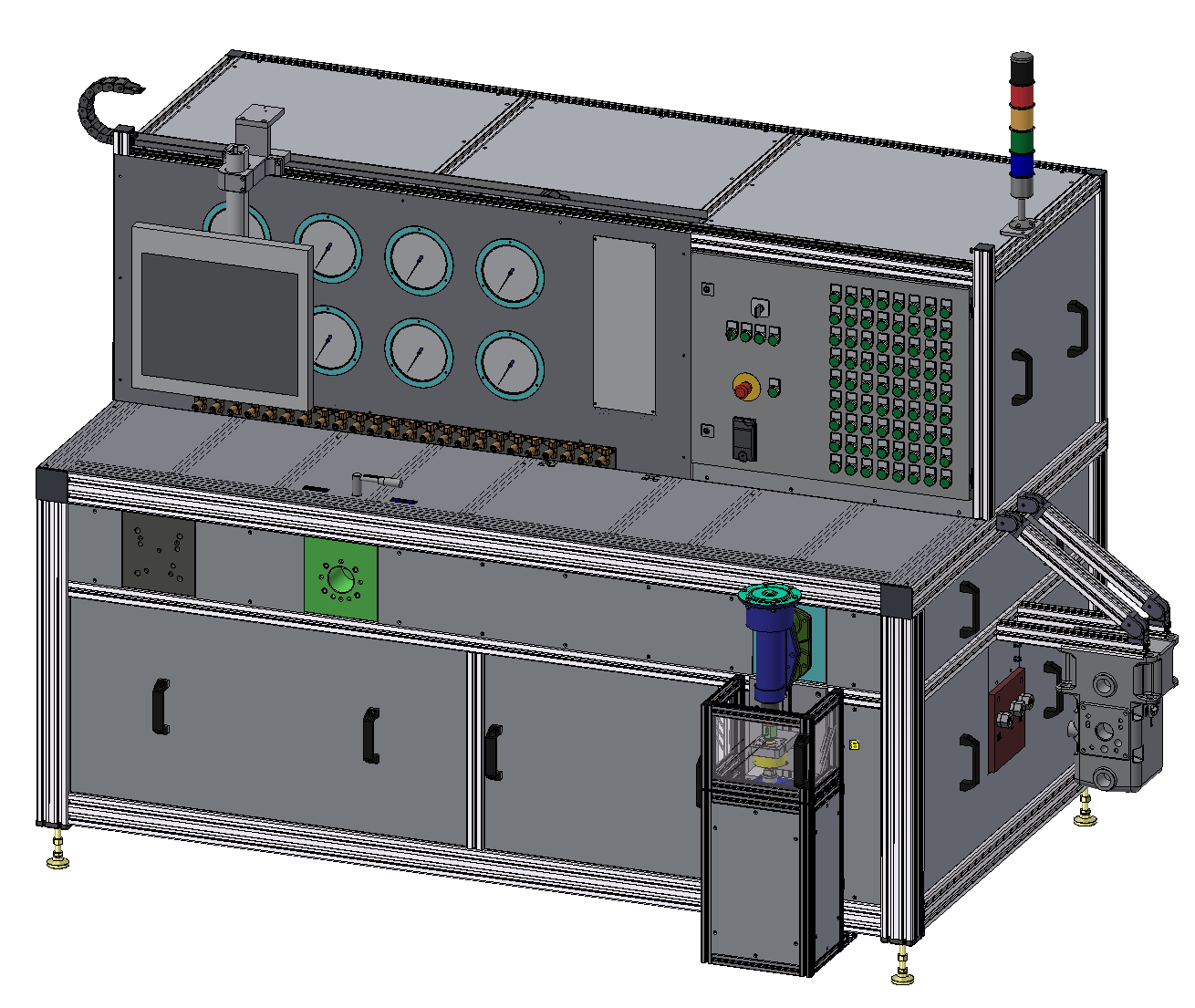 Pneumatic test stand.pdf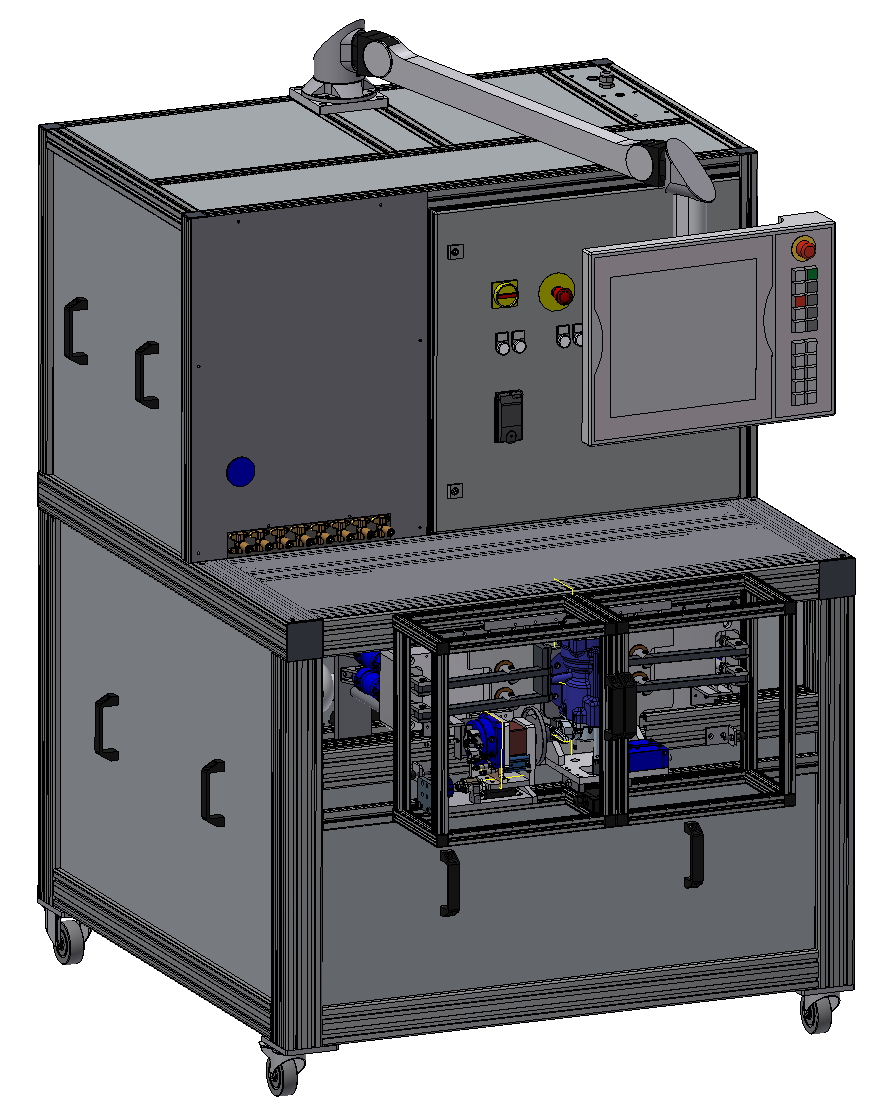 Testing facility pneumatic component.pdf